Dundy Play
Tax included.
Shipping
calculated at checkout.
Check our header for Delivery dates.
Dundy Plus (Extended delivery 10-15 days to be shipped)

Water resistant
The Dundy Play includes waterproof inner-liners.
Hidden Zipper
All Dundy zippers have covers to prevent kids opening them.
Safe Foam
Our foam is formaldehyde, mercury and lead free. No flame retardant chemicals. And it complies with California's TB-117 fire safety regulation. We use 20 and 24 Kg/m3 density Foam.
Machine washable
We recommend using neutral soaps, washing cold and hanging them for drying.
Open-ended Play
It is simply play that has no perceived boundaries. It allows children to investigate and explore freely, directing their play in whichever way they wish to, with little adult intervention. With our modular play-couches your kids will be on their path to explore and learn.
It's an armchair, it's a toy, it's Dundy.
The superhero of children's games - who looks good in your house - and has endless possibilities to imagine.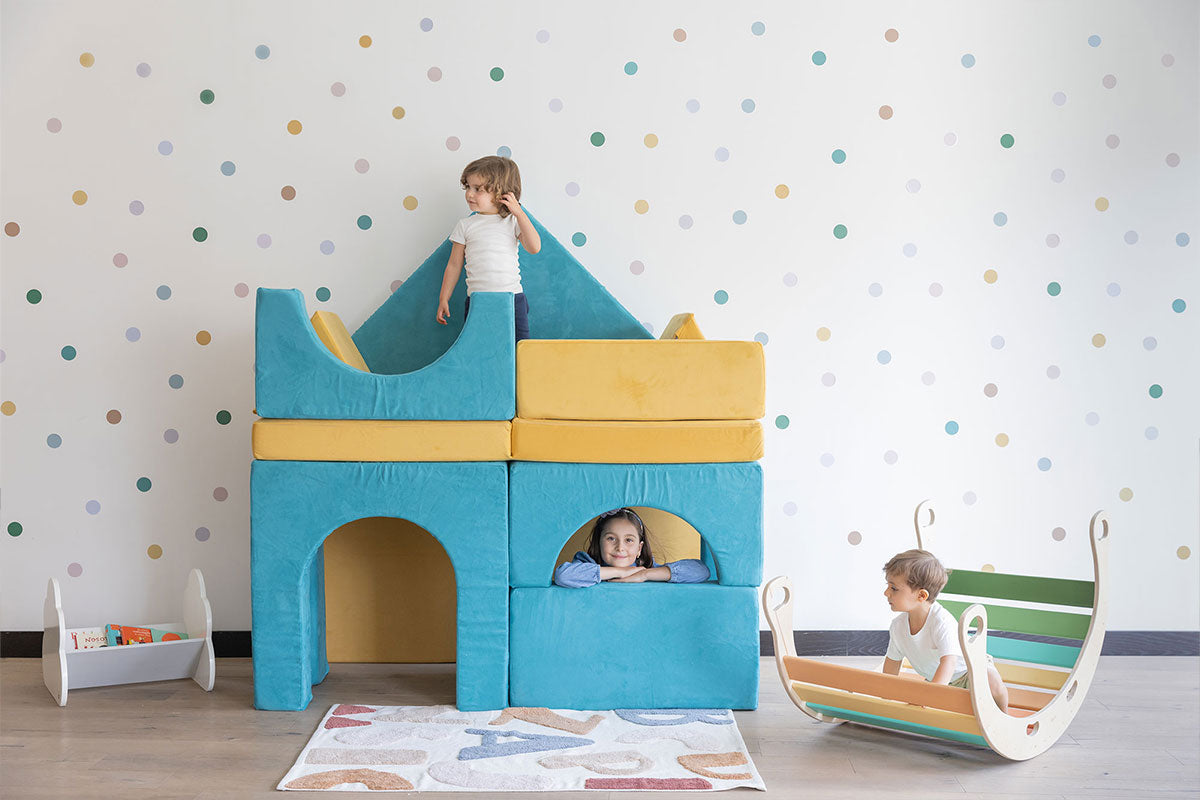 Imagination and Creativity
Boost them by giving your kids freedom in a safe place.
Motor Skills
Our kids couches are designed to help your little ones develop their motor skills and speed up their mobility. For newborns Dundy offers a safe place for tummy time, turning and connection with mom. For 6 months old kids will be a comfy space to practice sitting, crawling and on, while still sturdy enough to promote their gross movements.
They'll be able to practice their first side steps with no risky edges. 
older kids will practice their balance, jumps and more.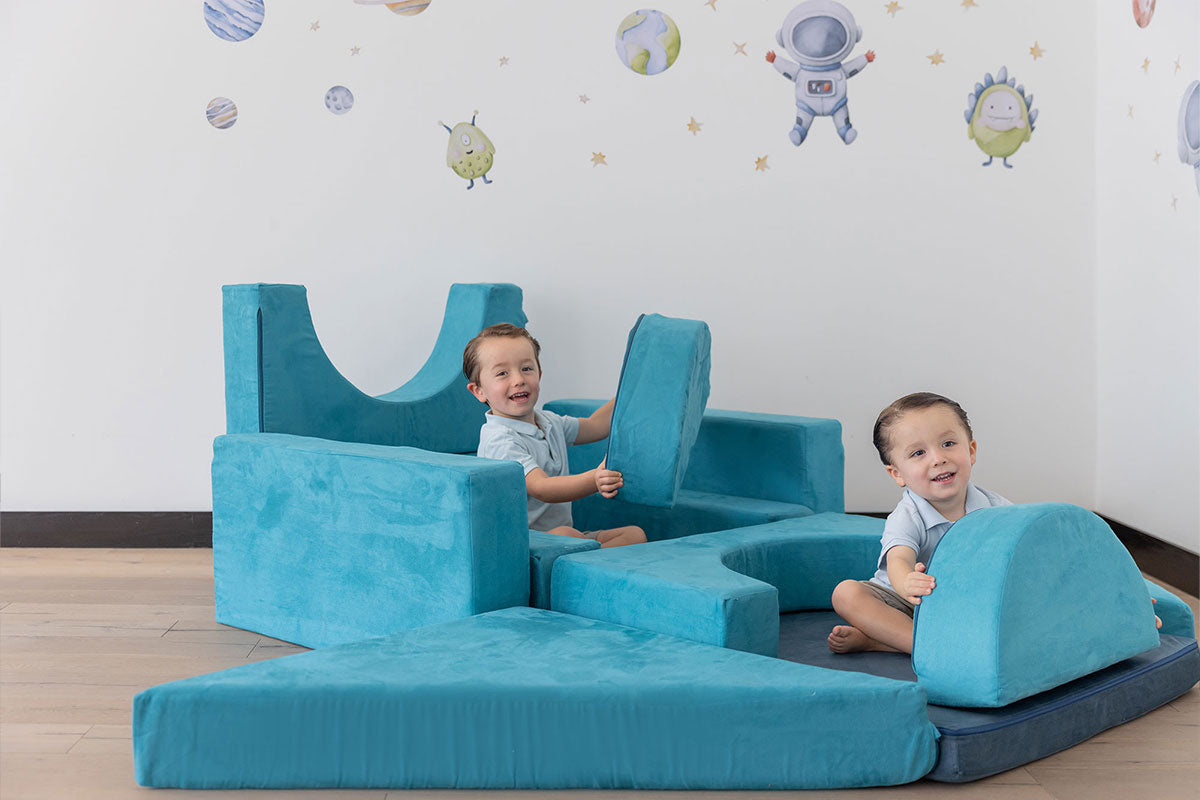 Dundy Play is a set of 12 fun pieces that allow you to create the most amazing builds.
Creativity is up to them. Houses, planes, racing cars, spaceships, restaurants (we could keep going.
*Wedges (19.6 x 19.6 x 27.5 Inches) available in Play pack or sold separately.
We use our "S" foam for the Play, a super strong 24 KG/M3 foam 5.9 inches wide.
Check out how the Ball pit cover works in this video.
What pieces are included?
12 pieces and the Ball pit cover set. (Wedges available in pack)
Light so your little ones can move it!