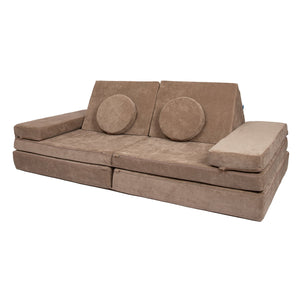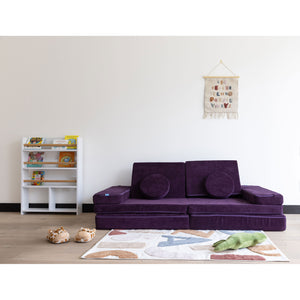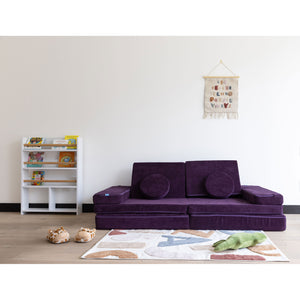 Dundy
Tax included.
Shipping
calculated at checkout.
Check our header for Delivery dates.
The Dundy

Water resistant
The S version includes waterproof inner-liners.
Hidden Zipper
All Dundy zippers have covers to prevent kids opening them.
Safe Foam
Our foam is formaldehyde, mercury and lead free. No flame retardant chemicals. And it complies with California's TB-117 fire safety regulation. We use 20 and 24 Kg/m3 density Foam.
Machine washable
We recommend using neutral soaps, washing cold and hanging them for drying.
Super, Sturdier, Stronger, Splash resistant...
Just as the Classic Dundy but better!!
It's an armchair, it's a toy, it's Dundy.
The superhero of children's games - who looks good in your house - and has endless possibilities to imagine.
Imagination?
Do your children like to play house? Or the pilot? How about the dinosaurs? Who does not? With Dundy modular chairs you can be anything you want, from a princess to a monster hunter. And it's as easy as designing a new figure with your Dundy pieces to enter a whole new world.
Stimulation and motor skills.
Dundy helps little ones develop their motor skills and speed up their first movements. For newborn babies, it allows them to have a space to practice their tummy time, turning and offers a bonding space between parents and children. For babies from 6 months onwards it will be their first safe sitting space, their first crawls will always be safe in a padded but firm space, create ramps and tunnels to create a complete stimulation center at home. They will be able to practice their first lateral steps holding a Dundy, which is soft and There are no dangerous corners. Older kids can practice their balance, self-confidence, jumps, somersaults and more. It is ideal for working on children's proprioception in a fun and perfect way for all stages.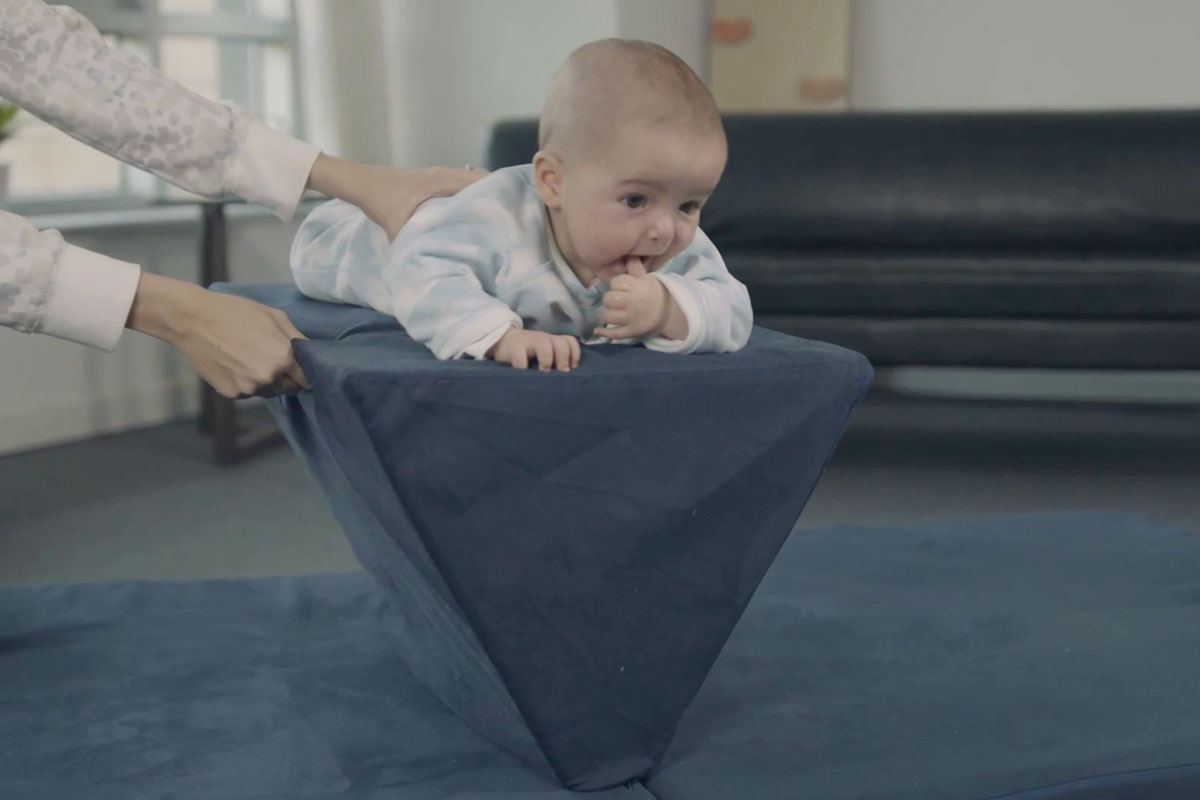 Version S - Super strong and resistant to spills.
The Dundy S includes higher-density foams in the thick bed that allow for more structure in builds and figures, ideal for ages 6 and up. It also includes internal water-repellent covers that protect the foams from everyday accidents or spills.
Now you can choose between 2 types of fabrics:
Jaspe
with bigger body
marbled effect
Suede
softer to the touch
in plain colors
Endorsed and recommended by experts in child development.
Find out what @Judith Amon says about Centro Crece
I loved!! Excellent quality!!! Super good size!! The seal is super soft!! And amazing customer service!! Highly recommended!!
Rossana M.
Dundy Plus Oceano (8 Pcs.)
Fabulous !! My kids do everything in it!! We love that it's lightweight, the many ways it can be arranged, it's easy to clean, and it's super comfortable.
Alma V.
Dundy Plus Oceano (8 Pcs.)
We love! It is used to play, to rest, to read, to make a slide, ramps, houses, as an armchair.
Minerva O.
Dundy Plus Oceano (8 Pcs.)
I have bought several Dundy products and my baby has liked them very much, highly recommended for different stages.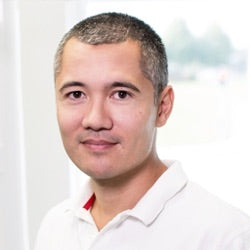 Jordi P.
Dundy Plus Oceano (8 Pcs.)
Each Dundy Plus is made up of 8 pieces:
A firm base with 2 foams and a seam in the middle that allows folding.
A softer upper cushion With 2 foams and seam in the middle that allows folding.
2 triangular pillows that work as a backrest and much more!
2 rectangular and 2 circular cushions.
The Plus version includes additional:
2 rectangular cushions that function as armrests - or swords, doors, ceilings, or whatever your little ones imagination allows
2 circular cushions - to use as part of the armchair or create thousands of additional games
Light so your little ones can move it!